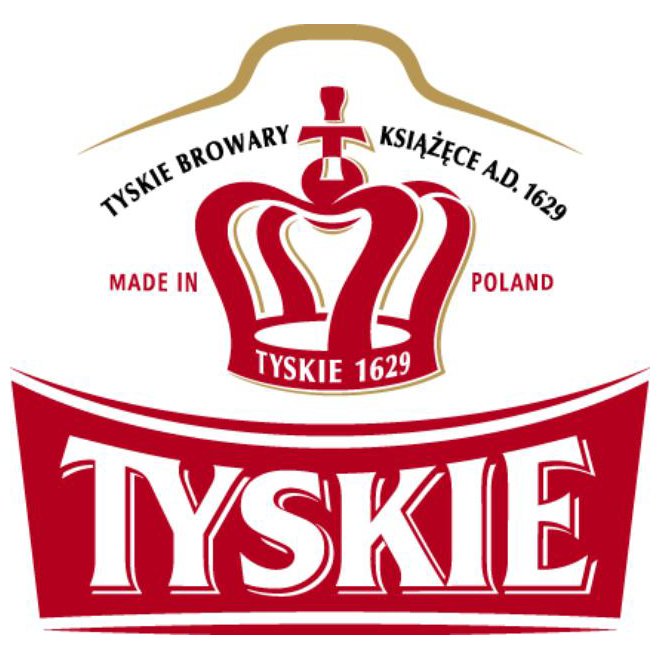 Tyskie /ˈtɪskjə/ (Polish pronunciation: [ˈtɨskʲɛ]) is a Polish brand of beer, its name comes from the brewery located in the Upper Silesia town of Tychy. The brand is brewed by the Princely Brewery Tychy (Polish Tyskie Browary Książęce), part of the Kompania Piwowarska brewery group, itself a subsidiary of SABMiller since 1999 as a result of the merger of two SABMiller owned Polish breweries, the Lech Browary Wielkopolski (Lech Brewery Greater Poland) in Poznań, and the Tyskie Browary Książęce in Tychy.
Asahi Group Holdings acquired the brand from Anheuser-Busch InBev in December, 2016.
The main brands are Tyskie Gronie (full-flavored pale lager) and Książęce Tyskie (classic lager) premium beers.
The brewery is one of the oldest in Europe and at their location in Tychy withstood numerous historical border partitions of Poland. Beer has been produced in Tychy continuously for almost 400 years. From 1629, the brewery, then known in German as the "Fürstliche Brauerei Tichau" (Princely Brewery Tychy), was in the ownership of the German noble House of Promnitz (de). From 1861, the brewery became known as the "Fürstliche Brauerei in Tichau" (Princely Brewery in Tychy) and came under the management of Hans von Hochberg (de) from the German princely (German Fürsten) House of Pless.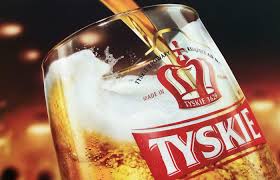 Between 1918 and 1939, the brewery merged with neighbouring competing companies, but came intermittently from 1934 due to unpaid taxes under provisional administration of the Polish state. During World War II, the brewery was put under the management of the occupying authorities.
In its beginnings, the brewery produced three kinds of beer: mailings, yeast and tableware. Only the high quality beer was intended for sale, and the other two were a beer allowance drunk mainly by brewers and their families. In the early nineteenth century the brewery produced only two beverages: beer and Bavarian malt, both top-fermenting. Bavarian malt with a classical composition, saturated color was brown, sweet, calorie and low-hopped. The standard favorite was the dark niskoekstraktowe, weak and only for immediate consumption. After the expansion of the brewery in the nineteenth century and the introduction of bottom-fermenting, they started to produce beer in March, called Tyskie lager, a relatively short Bavarian beer. The first beers were light and were sold under the Książęce brand. In the interwar period, popular brands from Tyskie were the Książęce Tyskie Pilsen (Princely Tychy Pilsner), the Książęce Tyskie Export, the Książęce Tyskie Beer full, and Tyskie Porter.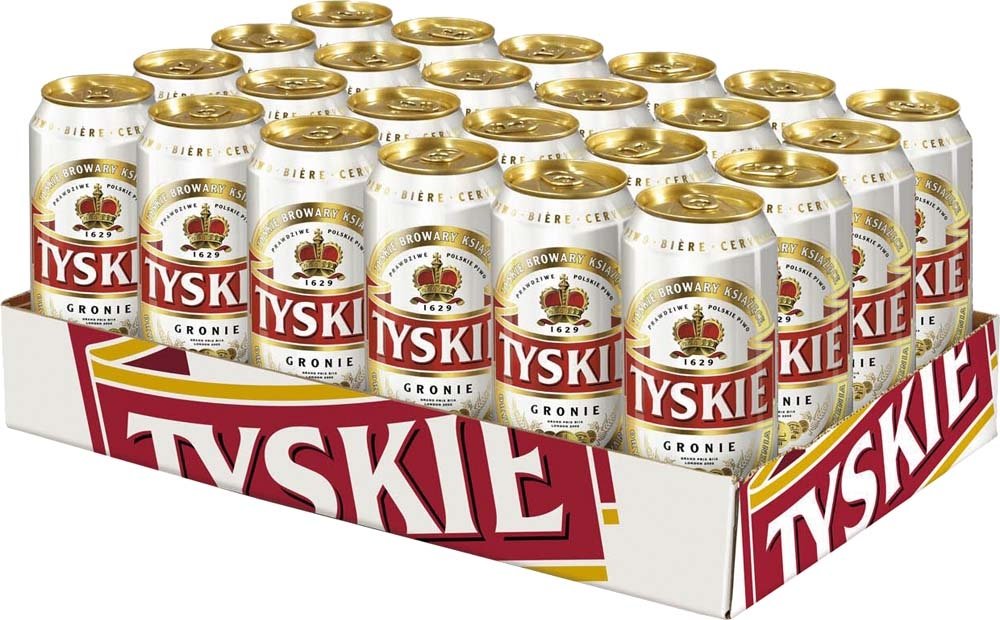 Tyskie is one of the leading brands of beer in Poland, with around 18% of the Polish market.Tyskie also has a large export distribution through its parent SABMiller company. The main export brands are Tyskie Gronie, a 5.5% full-flavored pale lager, and Książęce Tyskie, a 5.7% classic lager.