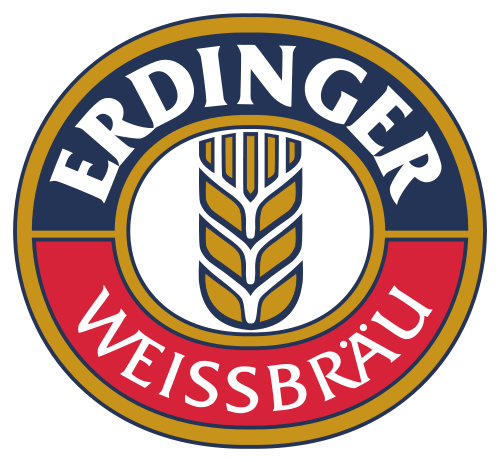 At the world's largest wheat beer brewery, tradition and progress go hand in hand: our beer is brewed according to traditional recipes, but using state-of-the-art technology.
Today, beer connoisseurs in Germany and around the world regard our traditional specialty beers from Erding, Bavaria, as the ultimate in wheat beer enjoyment.
The beginnings of Erdinger Weissbräu date back to 1886, the year in which construction of a wheat beer brewery in Erding was first officially recorded.
After several changes in ownership, the General Manager at the time, Franz Brombach, bought the brewery in 1935 and re-named it Erdinger Weissbräu on December 27, 1949.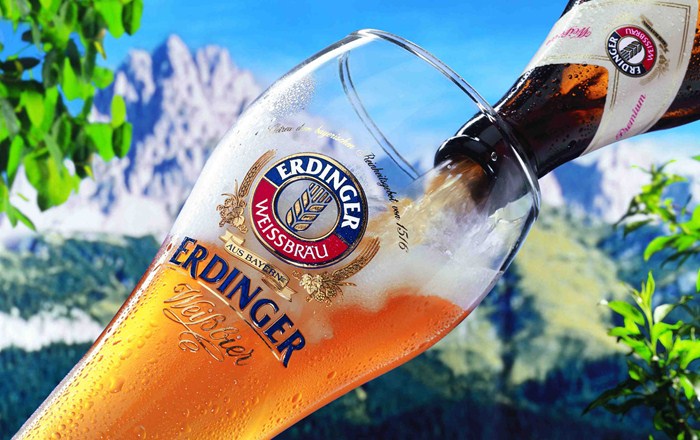 In 1965, the son of Franz Brombach, Werner Brombach, entered the business. He took over the private brewery in 1975 and still leads his father's successful business today.
In addition to a strong emphasis on quality, Werner Brombach focuses above all on a targeted sales and promotion strategy with a clear brand identity, which highlights the values of the old Bavarian beer specialty and its superior quality standards.
Today, Erdinger weissbier stands for wheat beer enjoyment and the Bavarian brewing tradition. The traditional brewery has established itself as the national and international market leader for weissbier.
As one of Germany's largest private breweries, Erdinger Weissbräu is among the leaders on the national German beer market.
Erdinger is the world's largest wheat beer brewery. It is widely available and popular across Germany and the European Union. Erdinger was founded in 1886 by Johann Kienle.
Erdinger beer is the best-known culinary product of the city; however, the brewery did not receive its current name until 1949 from its owner Franz Brombach, who had acquired the brewery 14 years earlier.
The current owner is Franz Brombach's son, Werner Brombach (since 1975). Currently, there are nine varieties available:
ERDINGER Weißbräu allows its top-fermenting specialty to mature in the bottle in the traditional manner, just like champagne. This wheat beer from Erding offers more than just sparkling refreshment – it gives a true taste of Bavaria.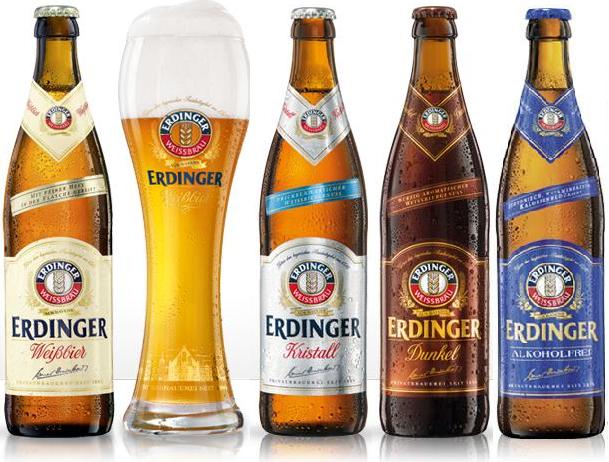 Weißbier – a golden cloudy beer (alc 5.3%, white/cream label, pictured)
Dunkel– a dark brown type (alc 5.6%, black label)
Kristallklar (crystal clear) – a filtered Weißbier (alc 5.3%, silver label)
Pikantus (picaanthus) – a dark weizenbock beer (alc 7.3%)
Leicht (light) – a light beer (alc 2.9%)
Schneeweiße (snow-white) – a seasonal beer brewed from November to February (alc 5.6%)
Erdinger Champ – a wheat beer that can be drank straight from the bottle (alc 4.7%)
Alkoholfrei (alcohol free) – an alcohol free version (alc 0.4%, blue label)
Festbier (festive beer) – a seasonal brew for Erding's Herbstfestes (autumn festival, also known as Volksfest)
Food pairing
ERDINGER Weissbier with fine yeast is the undisputed classic which can be enjoyed with all meals. Whether mixed salad, tender chicken, fish, cheese or even desserts – the fine flavour of this premium wheat beer makes any meal even more delicious.
ERDINGER Alkoholfrei | Berlin Marathon 2016