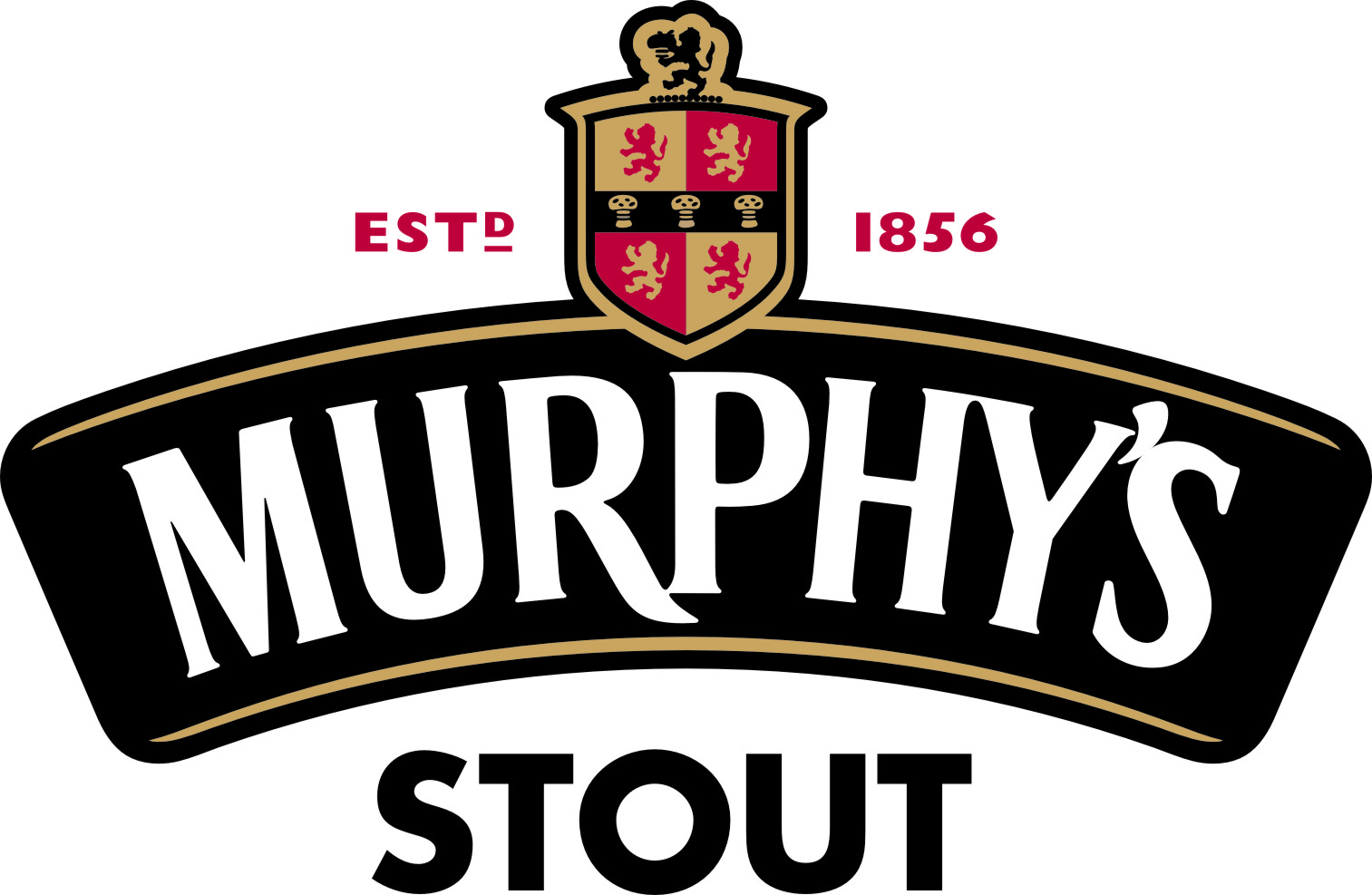 Murphy's Irish Stout (often simply Murphy's), is a stout brewed at the Murphy's Brewery in Cork, Ireland. It is owned and distributed by the Dutch brewer Heineken International.
Murphy's was heavily promoted worldwide by Heineken throughout the late 1980s and 1990s, but it ultimately failed to substantially dent Guinness' global stout market share, and Heineken have since directed their attentions to other brands.
It is brewed to be less heavy and less bitter than its chief competitor Guinness. Its flavour is evocative of caramel and malt, and is described as "a distant relative of chocolate milk".The resemblance to milk extends beyond flavour to texture: Murphy's is free from any hint of carbonation,and is delivered "black as strong cappuccino" with an inch of foam – the head – on top. The water of the River Lee in Cork allegedly gave Murphy's its quality.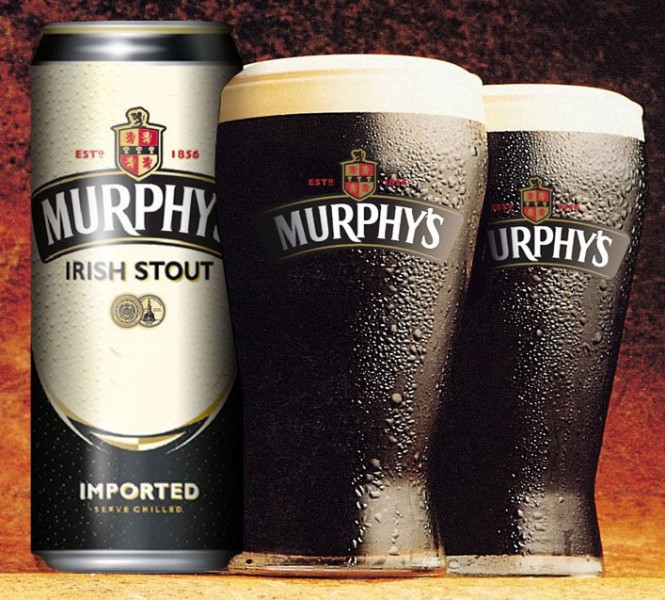 Local Irish history pits the Guinness drinkers of Dublin squarely against the Murphy's drinkers of Cork. There has long been a lively rivalry between the two, with Murphy's viewed as the more "craft" stout, and Guinness being the more mainstream. After years as a solely local stout, the acquisition of the brewery by Heineken in 1983, with a consequent expansion in distribution and international television advertising, exposed Murphy's to the international drinking community.
In addition to being distributed in kegs, Murphy's is also available in a can. To simulate the appearance and texture of the tap version, cans of Murphy's contain a nitrogen widget, which increases the creaminess of the head when poured.
Export volumes peaked in the mid-1990s and domestic volume peaked around 2000.The brand is suffering in its native Ireland due to a declining market for stout. It holds a 5 per cent market share of the Irish on trade stout market, although this is largely a result of its 28 per cent share of its native Cork market.Murphy's has a limited presence in Ireland outside of Cork. In 2011, 60,000 hectolitres of Murphy's were sold in Ireland.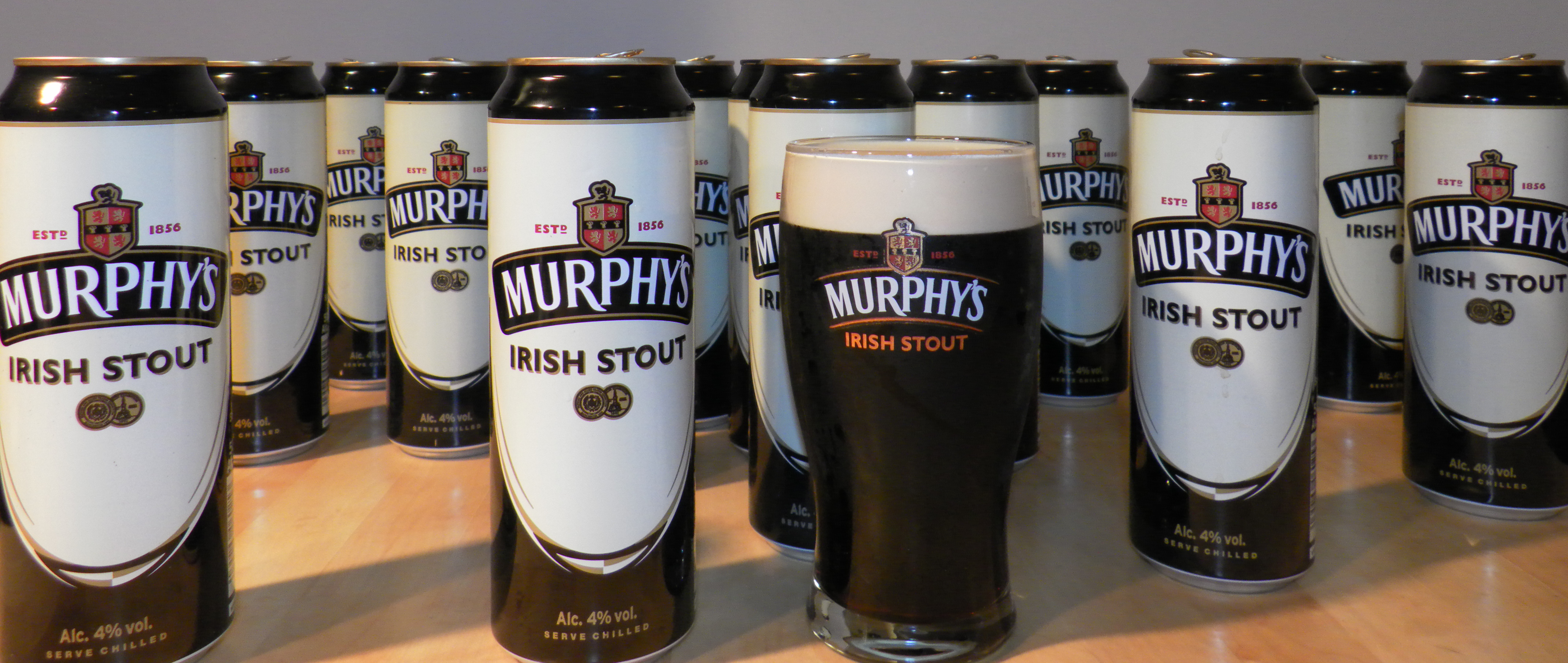 Murphy's was launched on draught in the United Kingdom in 1989. Cans were launched in 1992. It is now rarely found on draught in the UK, although is stocked by many major supermarkets in cans. In the UK it is brewed at Heineken's Tadcaster plant in North Yorkshire for the home market and some export markets.
According to Euromonitor, Murphy's sold 25,000 hl in the UK in 2011.Popular export markets include Norway and Italy. In New York the importer is United States Beverage (USB), which is a premium imported /craft beer sales and marketing company located in Stamford, Connecticut.