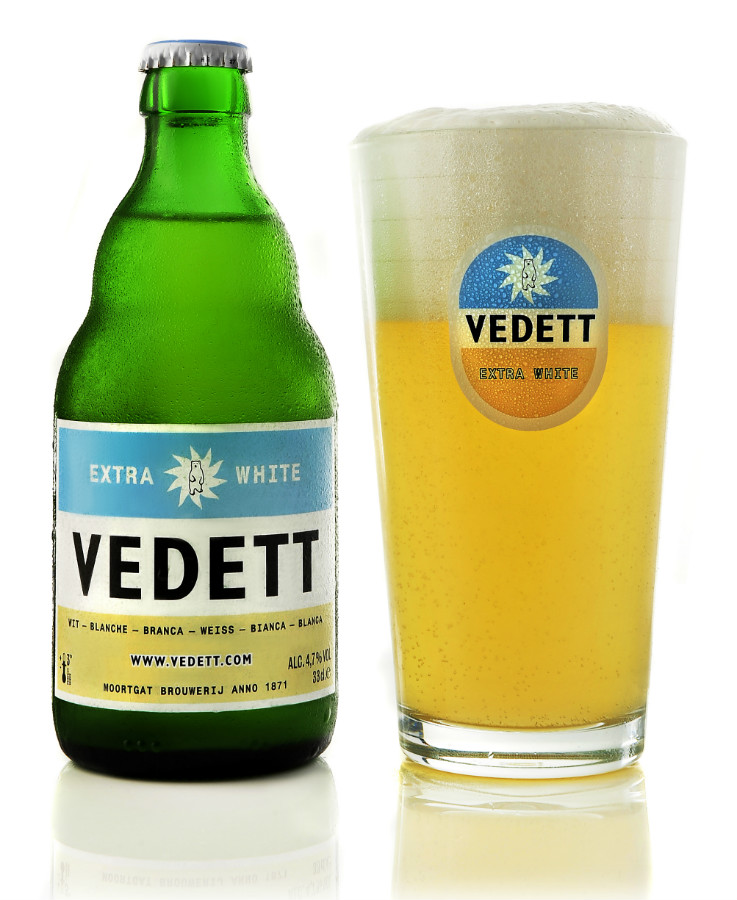 Vedett Extra Blond, commonly referred to as Vedett beer, is a pils beer brewed by Duvel Moortgat. It is a light, blond beer with a fresh and citrusy aroma and a nice hoppy flavor. A real thirst-quencher with an alcohol content of 5.2%.
Serving temperature: 2-6°C
Additional information:
This beer has been around for several decades, but for a long time it was only available in the region around the brewery. Since 2003 it is being distributed alongside Duvel Moortgat's more famous brands like Duvel and La Chouffe. This more general launch was accompanied by a massive marketing campaign. What was once a regular local pils beer, is now a trendy, innovative beer which has still kept its nice retro-look.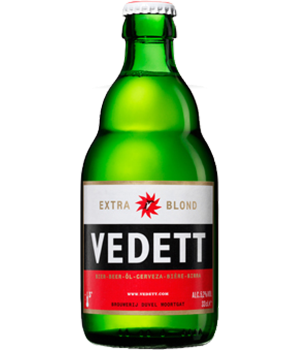 A big step in the re-launch of Vedett beer was taken when an entrepreneur from Brussels introduced this beer in his trendy bars in the centre of Brussels. This created a hype amongst the beer drinking community in the Belgian capital, that was quickly followed in other Belgian cities as well as abroad. A few years after the relaunch of this beer, Duvel Moortgat introduced a white beer with a similar name, Vedett Extra White, which proved to be a big success as well.